We were originally heading west this morning – but when the mountains in the distance started to disappear in the rain we turned south.
Clash Wood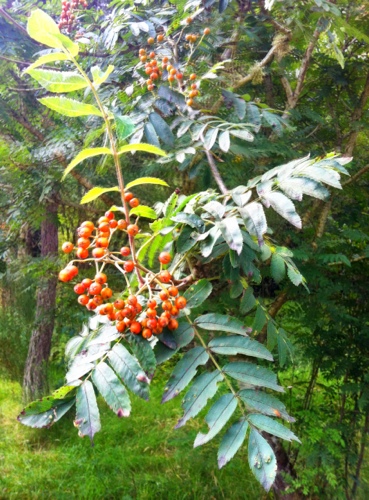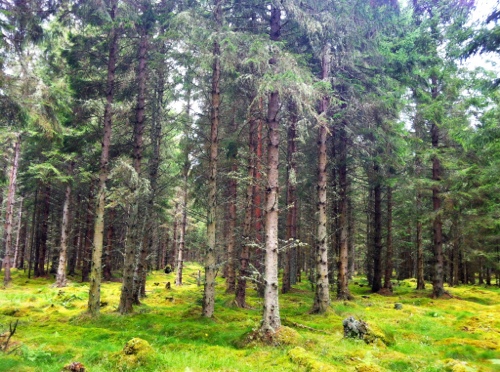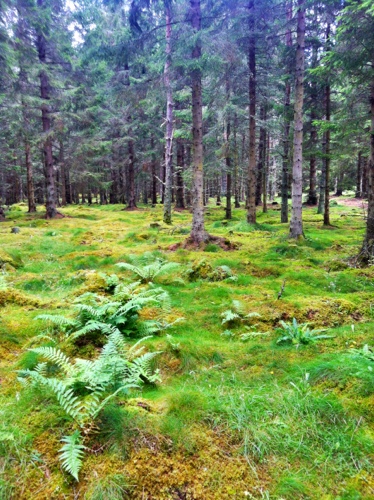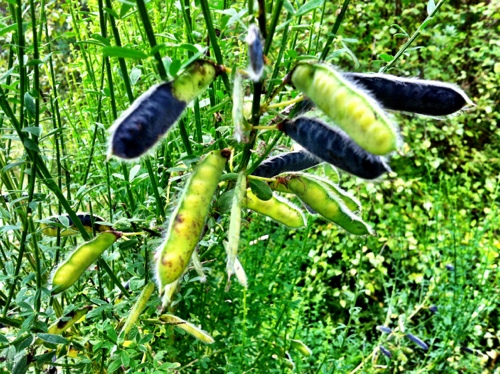 The rain caught up with us here so we headed into Inverness.
Inverness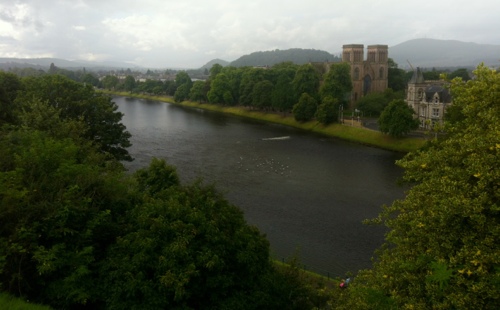 Where it was raining – so we went to the museum.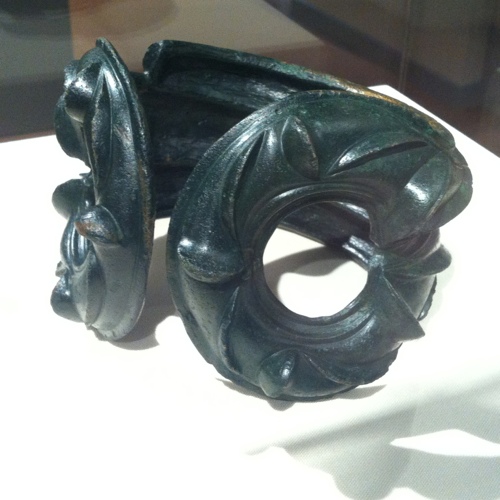 The Achavrail Armlet
Whilst in the museum Jeremy and I sat down and played the ancient game of Merrells – google it to find out more! I won.
After a Chinese lunch the sun came out and the walk along the River Ness was excellent.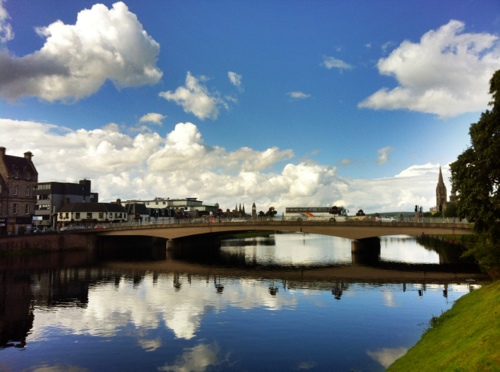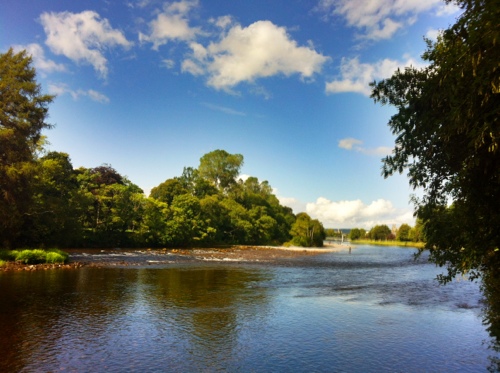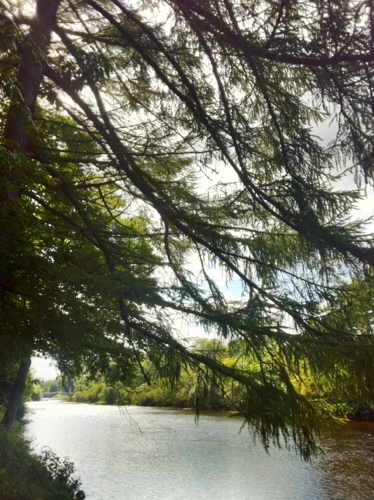 Dingwall
After several games of Rummikub and crib, back at the tent we went for an evening walk to the Firth and the town.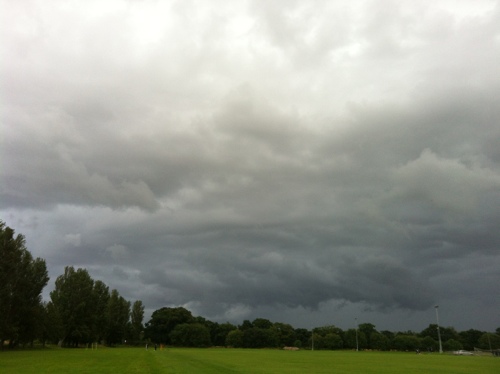 rain clouds on the way