We have had to shorten our trip – so we are off back to Lincoln today – via Braemar and Jedburgh.
It was rainy.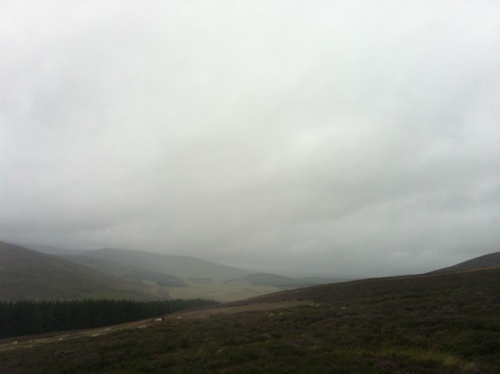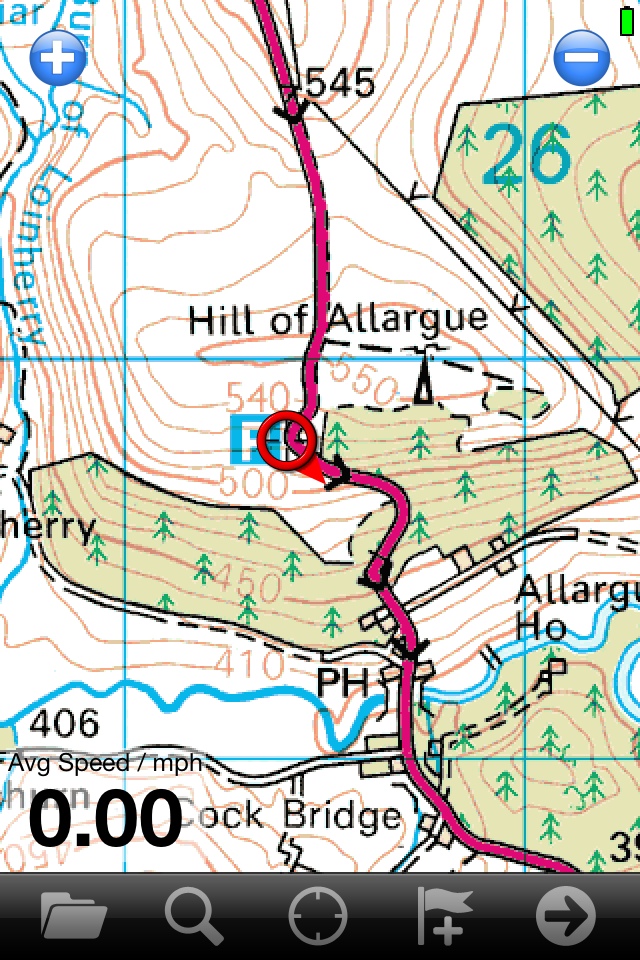 There was a sculpture at point where I took this photo.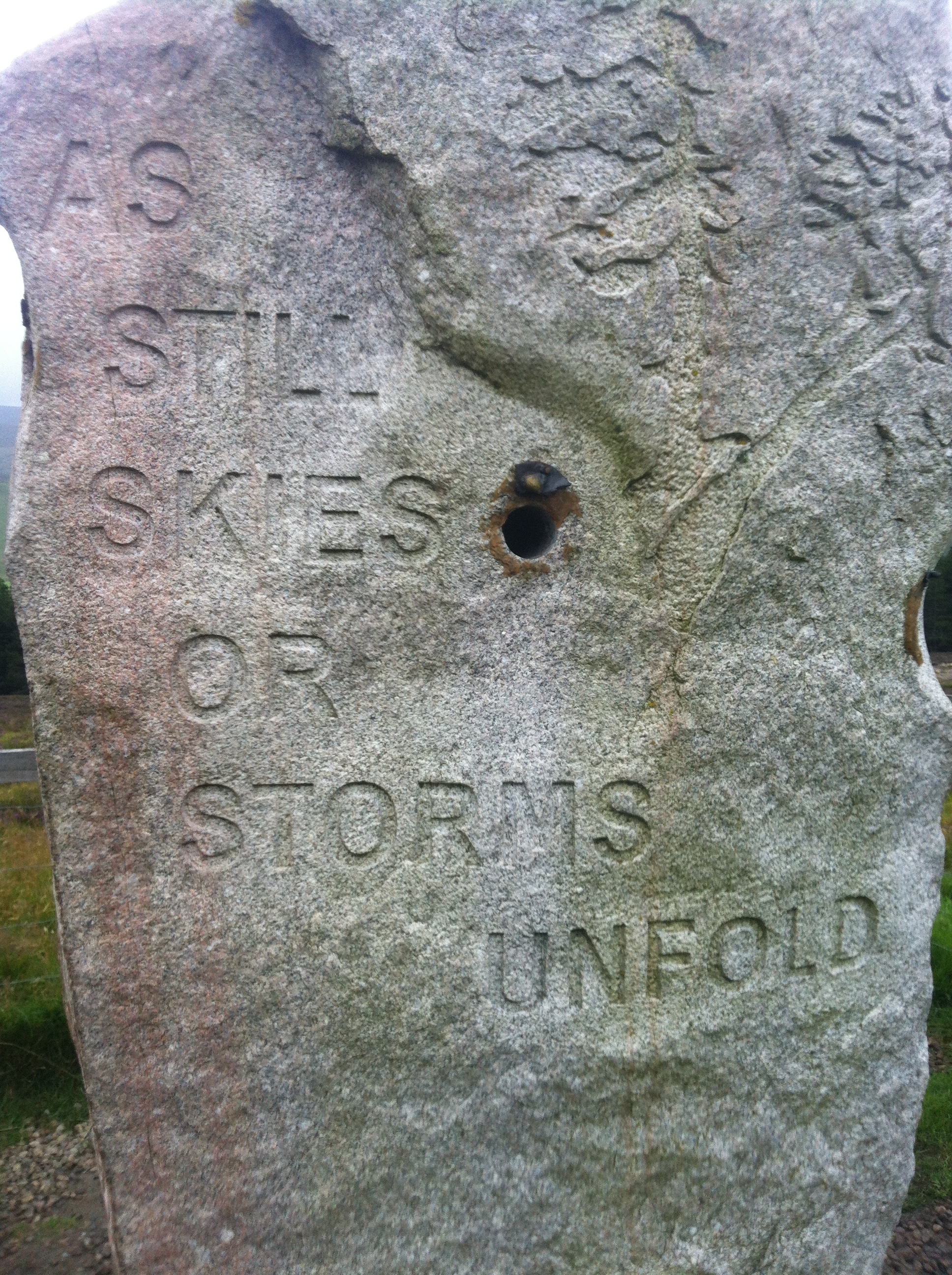 ---
These shots were taken on the road between Braemar and Perth.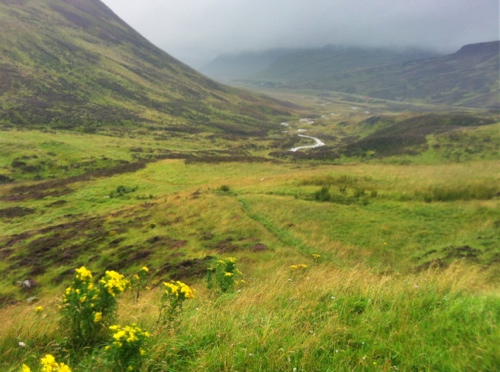 The Border
…but it was raining too hard to get out!