Once Jeremy was up we decided to spend a wet day in Truro, however the car parks were full – so we we t to Falmouth.
We found an excellent old fashioned department store, to shelter in whilst the rain was at its heaviest. Trago stocked everything, it had electric guitars, to kitchen stuff, furniture to shower stalls, to Christmas stuff to cosmetics – it really defies description. We bought some drysacks for backpacking, some beakers with snap on lids that fit neatly inside our Ti mugs and a small zippered pouch for tea bags, sugar etc.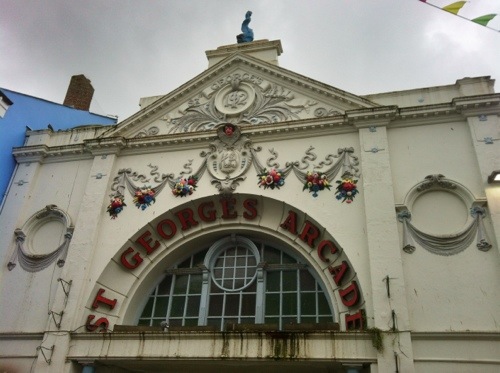 With the day getting darker and wetter we decided to go back to the campsite for a triple bill of DVDs.