Due to the Nevis Range being in the way the way back to Glasgow, by train, from Fort William requires us to go north to Spean Bridge and Tulloch first – a big detour. Hopefully the rain will clear from the windows so we can see the views.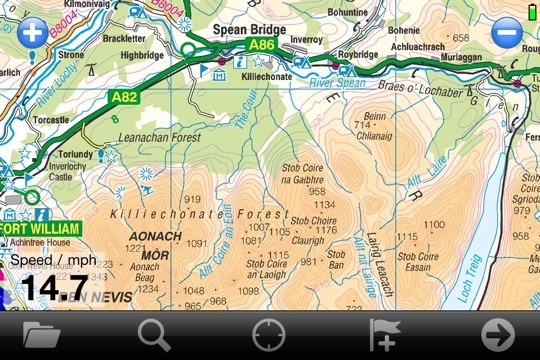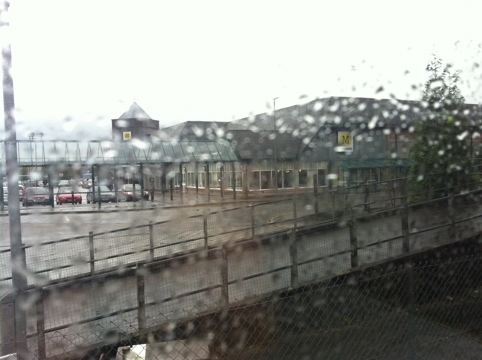 in the station
More wet blurry photos to come!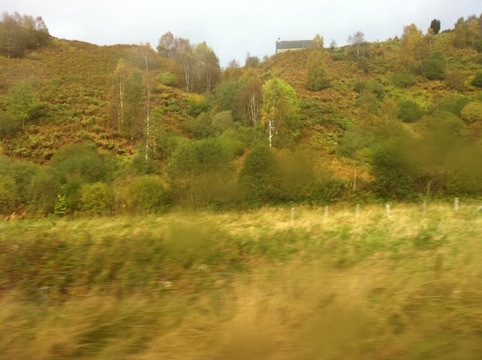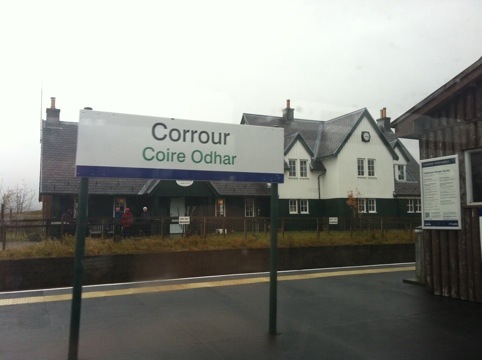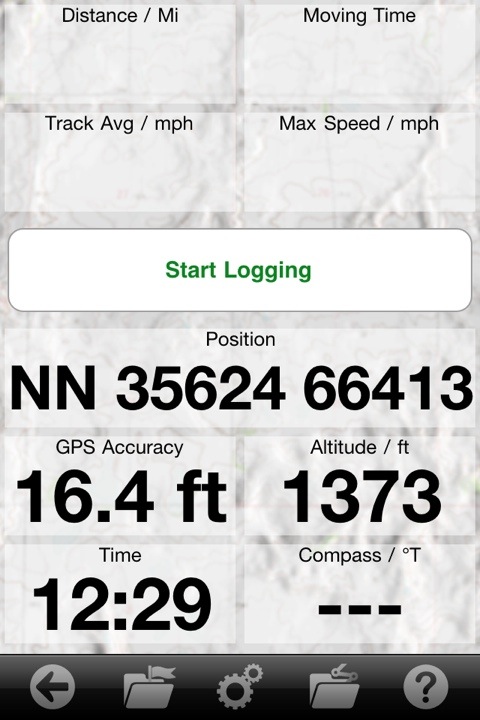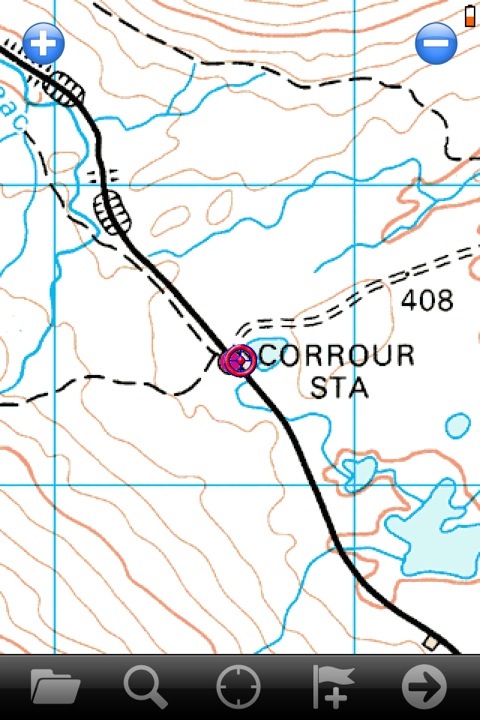 the stations are quite high on this line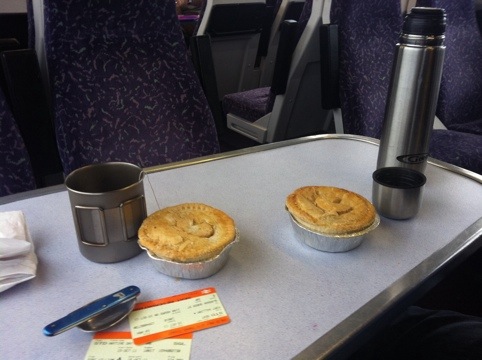 lunch – venison pie and tea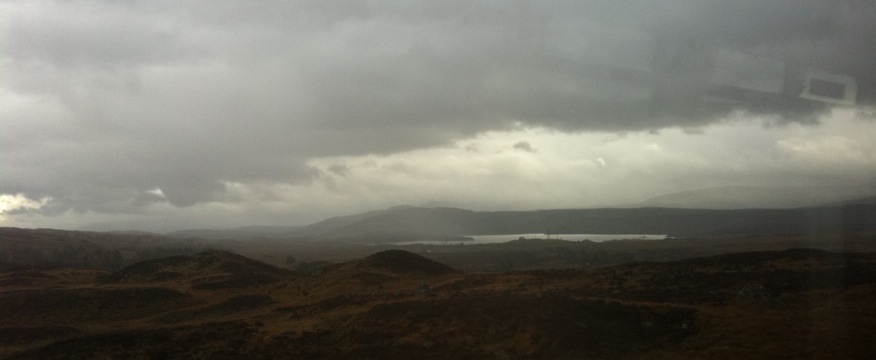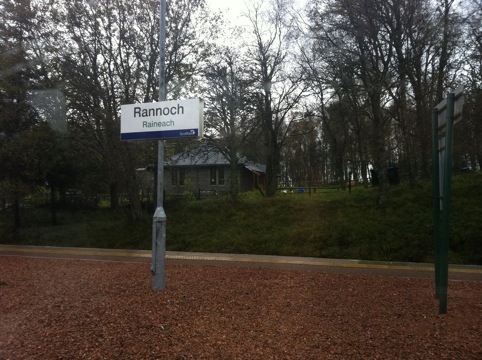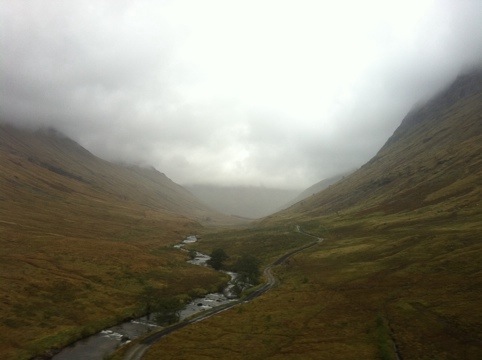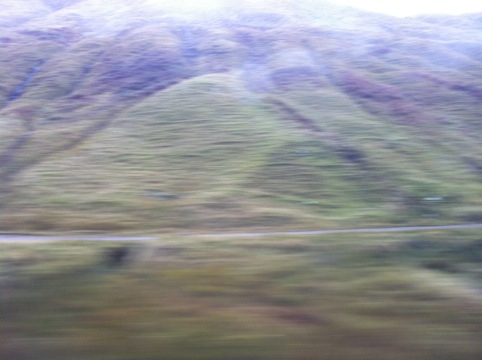 the West Highland Way from the moving train – near Tyndrum
---
We are now in a coffee bar, in Glasgow. Richard is hallucinating that the waitress looks like "Penny". Time to go home.