First use of the Alpkit Kraku Backpacking Gas Stove
It was my first opportunity today to use the new Alpkit Kraku gas stove. It is very small and I carried a small gas canister to make it a very portable unit. The small size of the burner unit does mean that some care must be taken when fixing it to the gas canister, it can cross thread very easily and if over tightened the shoulder of the valve can jamb on the lip of the gas canister. Once together and the pot supports are set up it does make a very stable stove. I used my MSR titanium mug with lid on it and it sat very well. Once lit, it only took a couple of minutes for the water to come to a rolling boil – I had the stove set up in a very sheltered spot and I was using a wind shield. In the photos you can see the pot support glowing cherry red.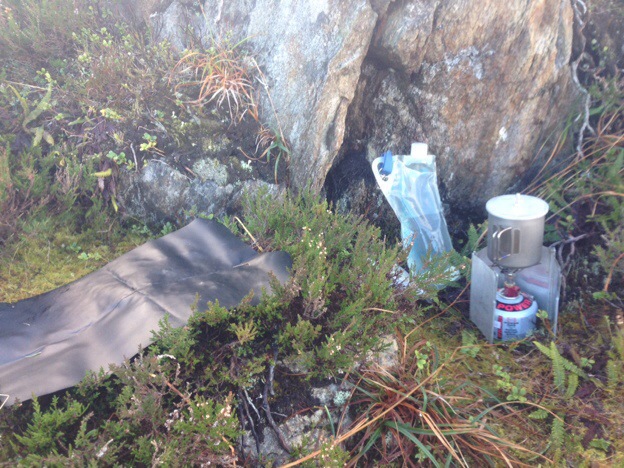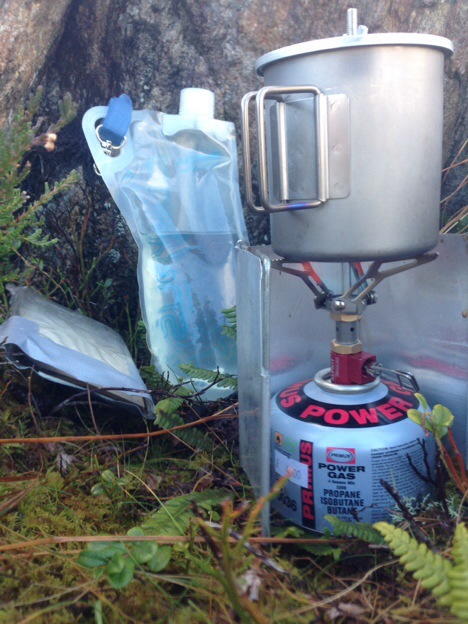 The actual flame head is also quite small, especially compared with my previous MSR Pocket Rocket, it worked well under my mug and I am sure it will work under my Alpkit MiTiMug but I expect it will struggle with a larger pot. It probably will not deliver enough heat for group cooking. When I go camping later in the year I will try it out with the small frying pan I use when static camping. However I bought this as a personal backpacking stove where weight is everything and it is considerably lighter than the MSR stove and when camping on my own it should still be sufficient.
Overall (so far) I am very pleased with the Alpkit Kraku stove – it is very small and light. Well made and efficient – boiling a mug of water significantly quicker then if I had used my meths stove. Because it is so light I may be changing my backpacking habits and using a gas stove more than the ultralight Vargo titanium meth stove I currently use.
Here are some more detailed photos of the stove – More is less.
Here is the post about the walk where I used this stove.