We made a plan over a late breakfast to go walking for the day in a nearby forest, but we took the wrong turning and just kept going. It was sunny, we had the roof down on the car and the scenery was great. A check of the geocache map showed there were plenty ahead of us.
We stopped in Cannich for coffee and cake at the Bog Cotton Cafe and then onto geocaching and walking.
River Cannich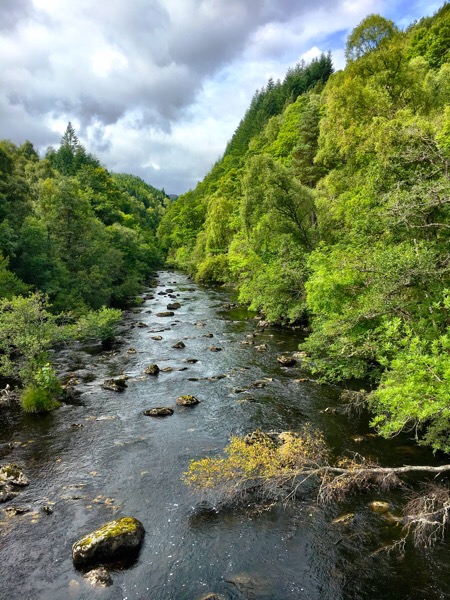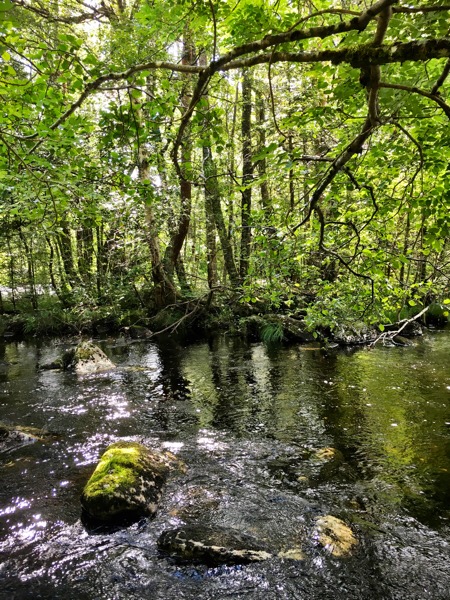 Corrimony Cairn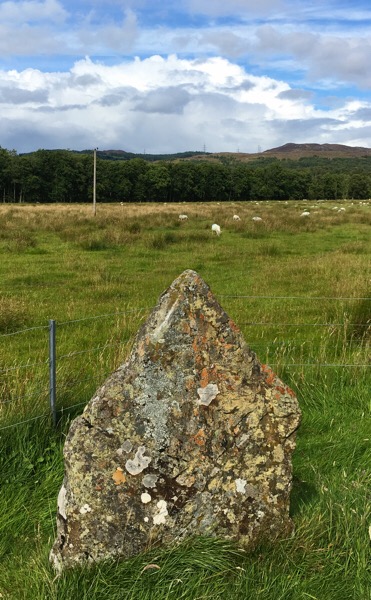 Corrimony Cairn is an ancient burial mound, built about 4000 years ago.
River Enrick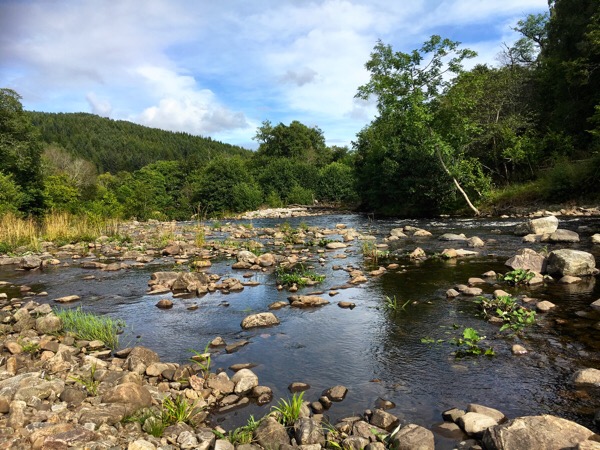 Milton
---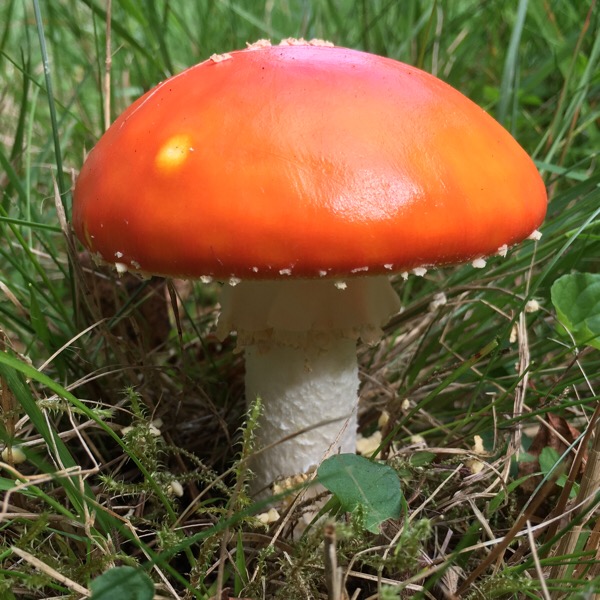 When we got back to the campsite having had a great day out in glorious weather with the roof down, we discovered the site was flooded in places. The heavy rain started at Dingwall at about 11am and went on and on for four hours!
So for a day that started by taking a wrong turning, it turned out alright for us.