Backpacking Cooking Gear
I have made some changes to my backpacking cooking gear for 2016.
Lightweight and compact is everything!
I have replaced the MSR titanium mug with an Alpkit MytiMug 400 and the alloy spoon with a folding Alpkit SnapWire spoon – both titanium and both presents from Jeremy.
The folding spoon is easier to pack into the Footloose sack compared to the longer alloy spoon. To match this I have cut down the handle of the tea strainer/coffee maker.
I still have two lighters – the spare is in the brew kit. I carry a firesteel but it is no longer packed in the cooking kit. The microfiber cloth I am using is really good for drying up and it dries quickly, even when just hanging up inside my one-man tent overnight.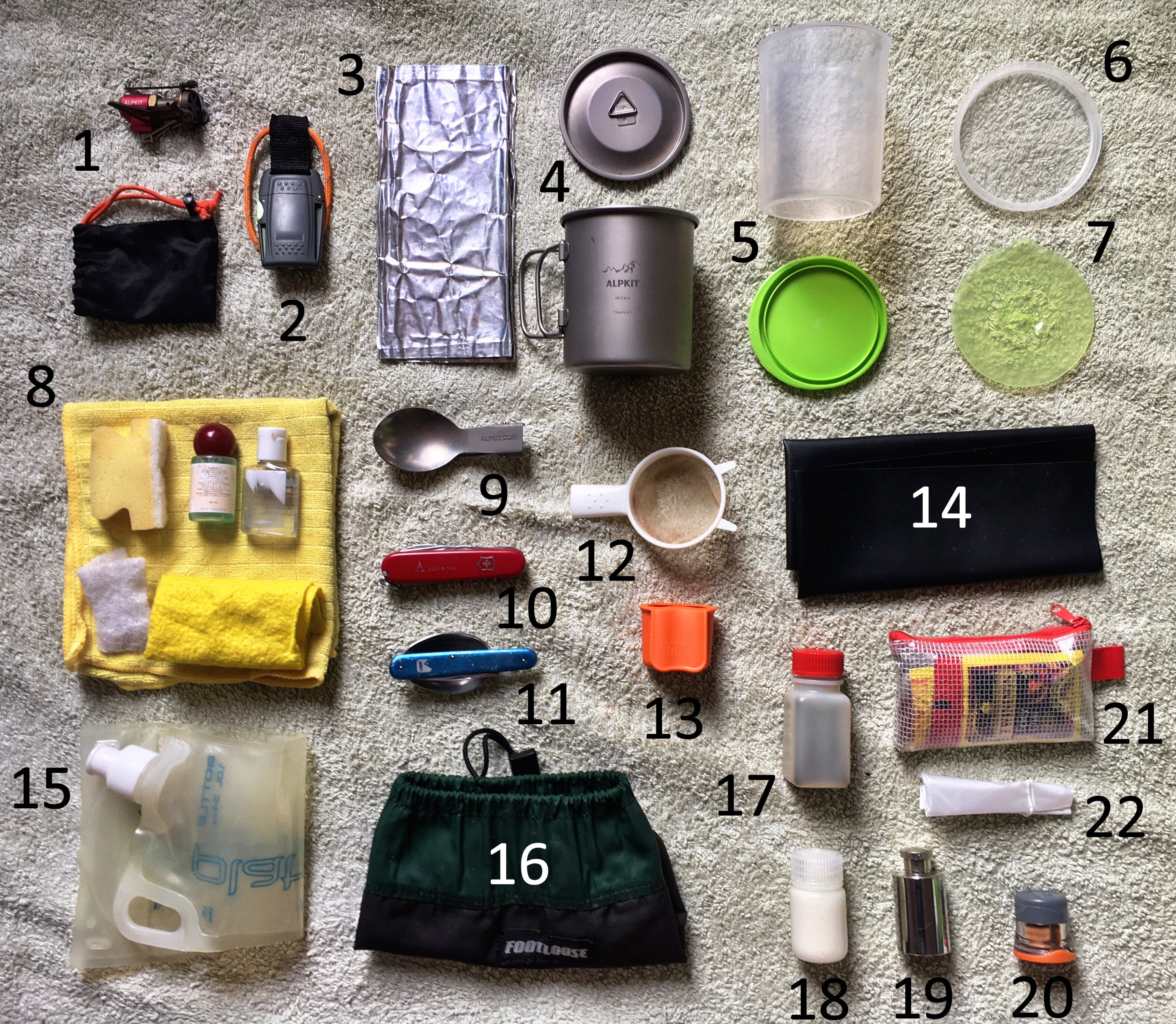 Cooking
Utensils
Washing up and Hygiene (8)
Water
Consumables
This kit (except the water bottle, wind shield and plastic sheet) packs into the Footloose stuff sack (16). When packed I can also fit a 100g gas canister in the bag.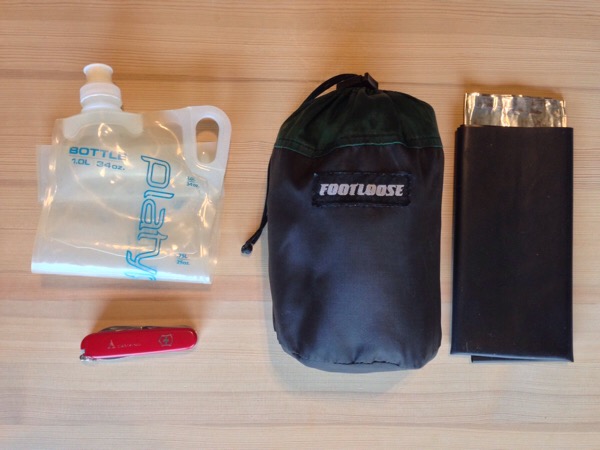 The Swiss Army knife goes in my pocket
This compact kit is also useful when I am travelling for work or pleasure but staying in a hotel – see my blog post here.
---
Follow this link for the weights of this cooking gear, download the free spreadsheet which lists all my current backpacking gear and weights.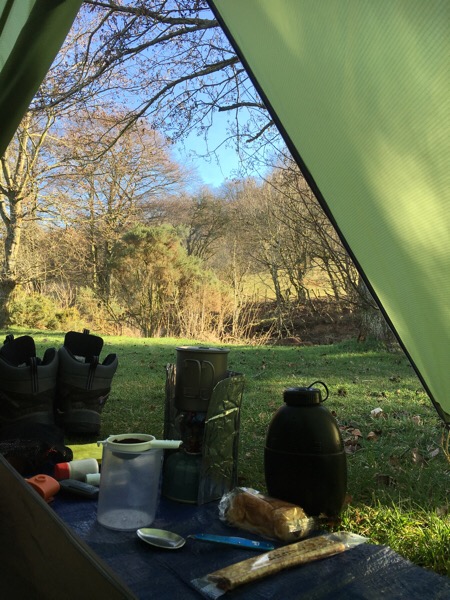 Solo backpacking cookset – making early morning coffee with my lightweight backpacking cooking gear
Easter 2016, Lauder, Scotland.
---
Extras
The above is the "ready to go" backpacking cooking gear, in the photo below is a selection of other lightweight camping cooking utensils I carry on longer trips, when camping with the car and when I need extra backpacking cookset gear if friends and family come with me.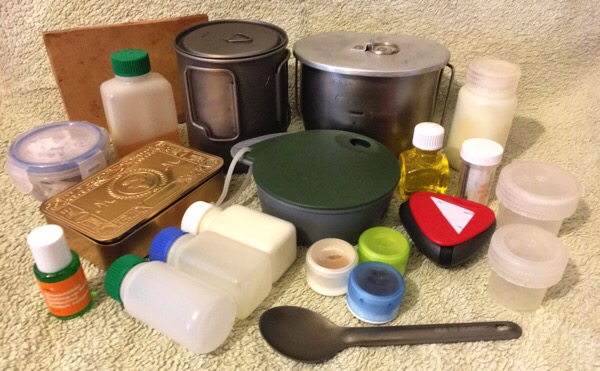 New for 2017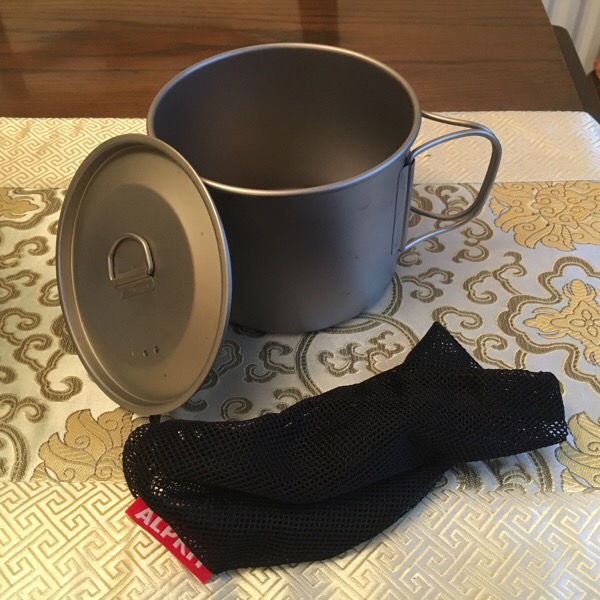 Alpkit MytiPot 900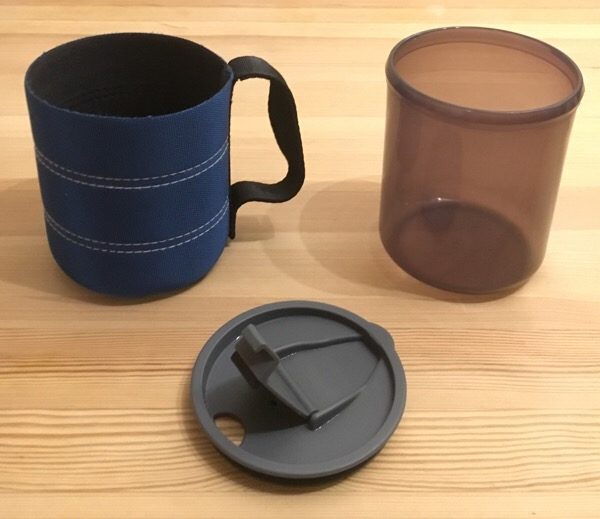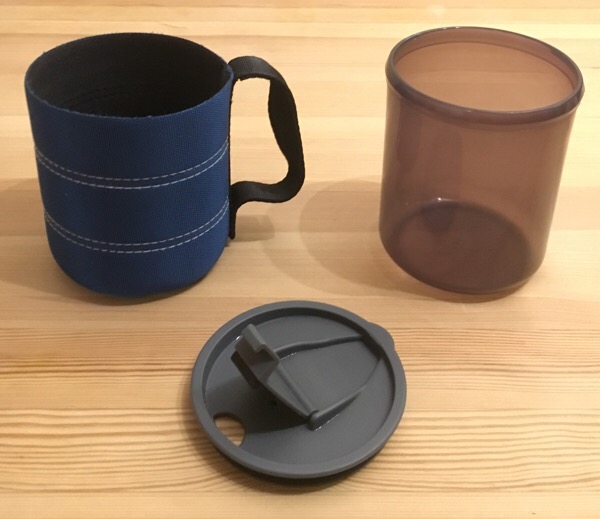 GSI Infinity Backpacking Mug
---
Previous Backpacking Cookset and lightweight camping cooking utensils
Below are photos of my previous backpacking cooking gear kits – only the photos, no notes for the numbering now, but I have kept the images here as they are listed on Pintrest.