My personal backpacking equipment list
Here you can download for free, a spread sheet, that details my current 24 hour/overnight backpacking equipment list. The weight of each item is recorded and totalled so I can keep track of how much equipment I am carrying. This is a UK backpacking kit list, suitable for a mild, three seasons.
I regularly update this sheet so check back regularly to see what weight I have saved, or sacrificed when I change my gear.
It lists:
Sleeping, cooking and camping gear
Essential and spare clothing
First Aid and "Possibles"
Tools, navigation and emergency items
Weekend menus
Supermarket food useful for backpacking
A generic kit list for you to build on – which includes the formulas for metric and imperial weights
My equipment and walking practice is not "extreme". I resist the temptation to cut the handle off my toothbrush, boil water in an old beer can or dress in plastic bags. However I do respect the hiker who uses a sub 10lb and even a sub 5lb pack. I'd like to get down to those weights, but to be honest, that style is not for me. I prefer a little comfort and some luxuries when backpacking.
To achieve this I started by drawing up a backpacking equipment list (on a spread sheet) of the things I take on a two day hiking trip. I then got some electronic scales, that measured to the gram and I started weighing every item on the list. Then I carefully considered whether I needed each bit of kit.
At first the list was too heavy – and that is where the fun and experimentation started and it still continues.
Click here to download a spread sheet of the actual carry for my "Star Wars" Wild Camp.
I have pages above that describe more fully some of the elements of my backpacking gear list: look under "Current Hiking Gear".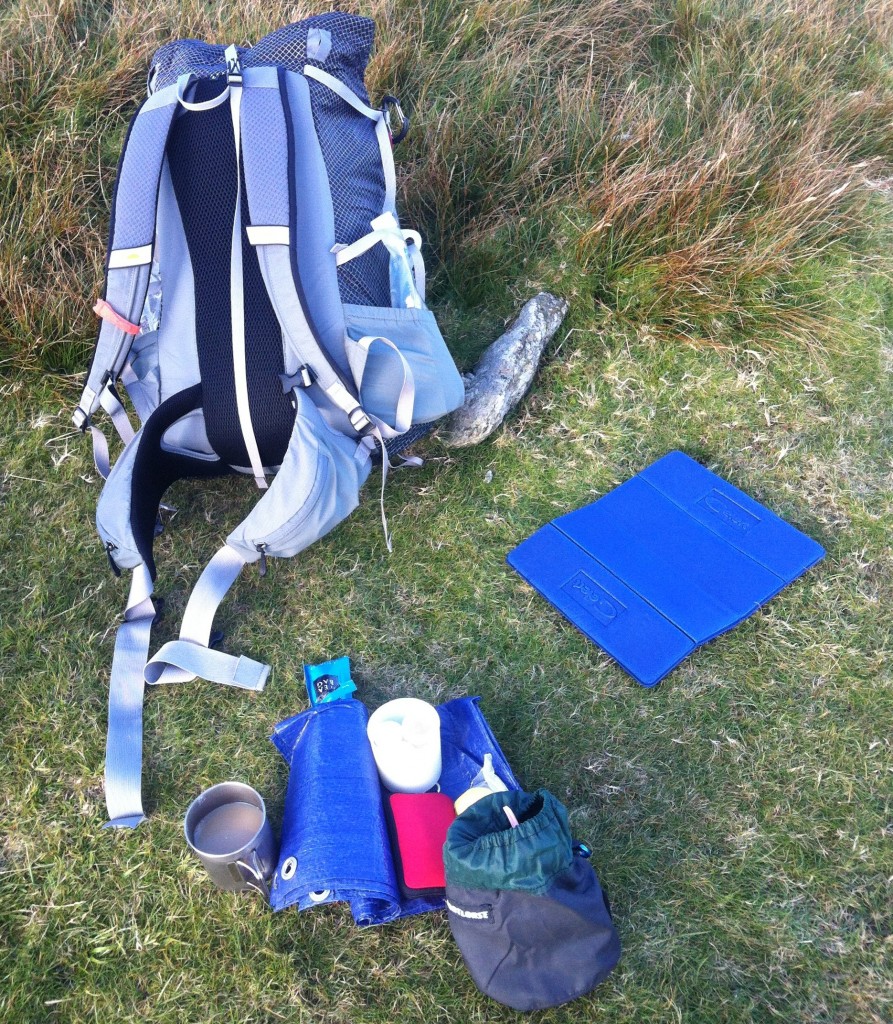 Backpacking kit list UK – making tea on the summit of the Old Man of Coniston – my backpacking cooking gear is in the foreground.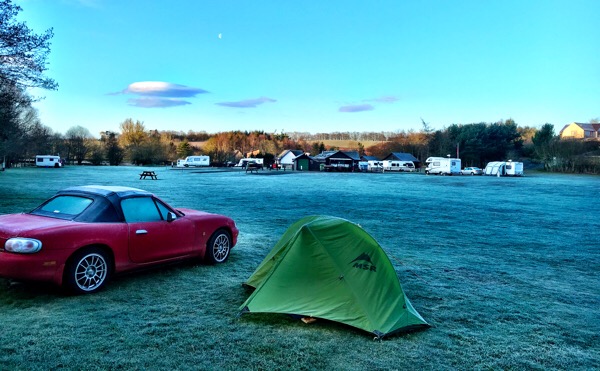 Lightweight camping – Scotland April 2016
Year by year I have written a review of my gear – the 2016 review is here:
---
This page is sponsored by Octagon Technology – technology without tears