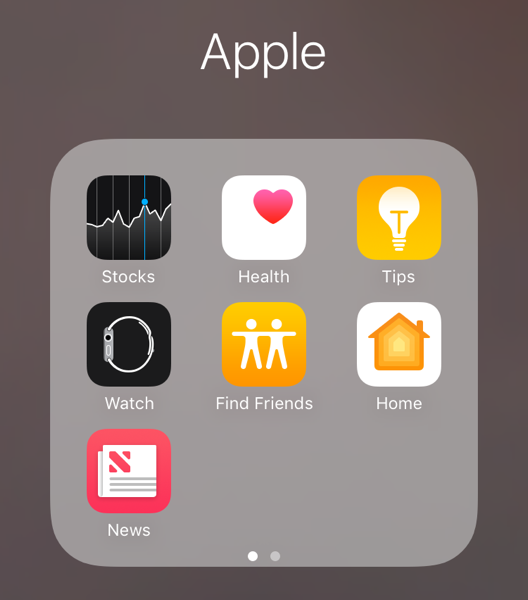 I loaded iOS 10 onto my iPhone 6S last night and here are my initial impressions:
I was pleased I was not an early updater, as for some of those people Apple tuned their device into a "brick"!
I really like the reliable finger print security, however now a touch on the home button only unlocks the phone it requires a second full click on the button to clear the lock screen.
The new, two page, clean layout of the "Pull Down" Information/Notification screen is a great improvement of a function I should use more.
The same clean design has been applied to the Control Centre and that also has two pages which has stopped it being too crowded. However it would be great if Apple could provide a button to control the Power Saver mode on this panel.
iMessage has become a huge app – not sure I am going to use it that much, for many this will be the best thing about iOS 10.
The music player has been redesigned with a bold clear layout making it much easier to use – I am disappointed though that I will not get this benefit on my iPod, which I bought last year to play music.
I have more Apple apps on my phone that I will not use, or that I will not buy extra hardware for, that I cannot delete.
One bad thing is that I cannot put iOS 10 on my iPod Touch. So some time in the future when Apple moves on and Microsoft stops support for iOS 9, OneNote may stop working on that device. I carry the iPod for iBooks and music, but I often use the pocket sized device as a second screen when I am working in my phone and if OneNote, in particular, will not sync correctly then I will have to change the device.
Overall I like the design idea that things should be bold, clear, clean and well spaced, I hate the ideas of "skeuomorphism" and was so pleased when Apple gave it up. When I am on my phone I want a clean interface that I can use quickly so I like this upgrade.
As ever a new iOS is only really a shuffling of the chairs when it is put on an older device and there will always be those older devices that are left behind. The geek in me says that software features and security move beyond older hardware. The business person says it is impossible to support too many older devices. The cynic in me says it is a marketing ploy to sell more devices. What is "old"? Production of 5th generation iPod Touch devices stopped in July 2015 – that is not old.
Apple iOS 10 – a full description
Update
Our friends at Basic Business Services replied to my Tweet about this blog post: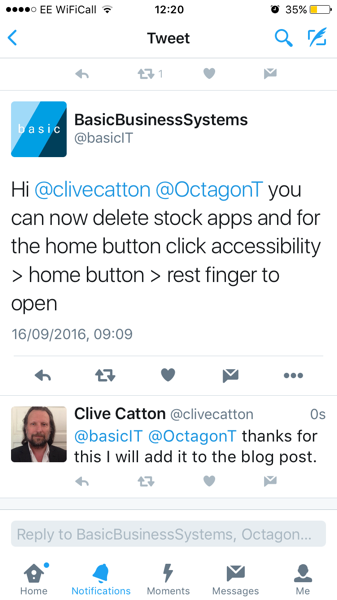 So I have set up the Home button to my preferences and deleted all the stock apps I could – I never thought to try just deleting them as in previous versions they would not delete!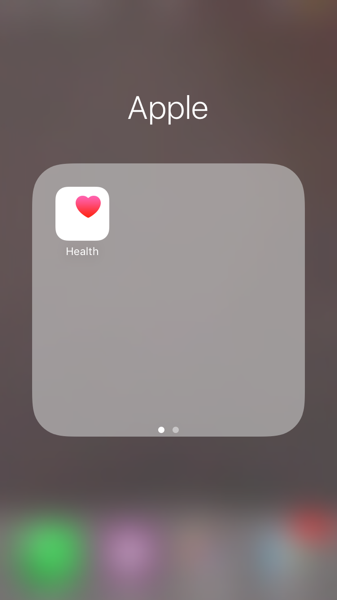 Thanks again to Basic.