With the weather forecast for the day being reasonably good, I decided not to waste any time driving but set off to Craigellachie National Nature Reserve – with a plan to go up onto the ridge and walk along the top.
The weather was great and relatively warm (for January in the Cairngorms), I did not need my gloves, hat or jumper nor did I need to zip my coat up until I got out into the wind on the exposed ridge and summits. One thing I did have on though was the new Helly Hansen Lifa Dry base layer Diana bought me – and it was excellent, it kept me warm, was comfortable to wear and did not absorb any sweat when I was warm so when I did need the insulation on the top, it worked.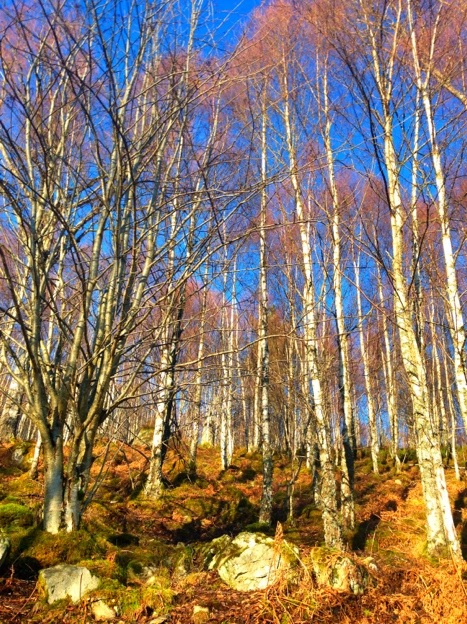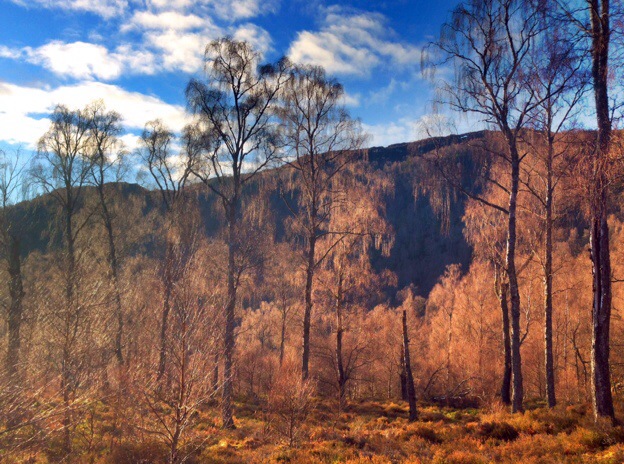 Have you ever wondered who puts the rock steps in the footpaths? Well I met two of them today.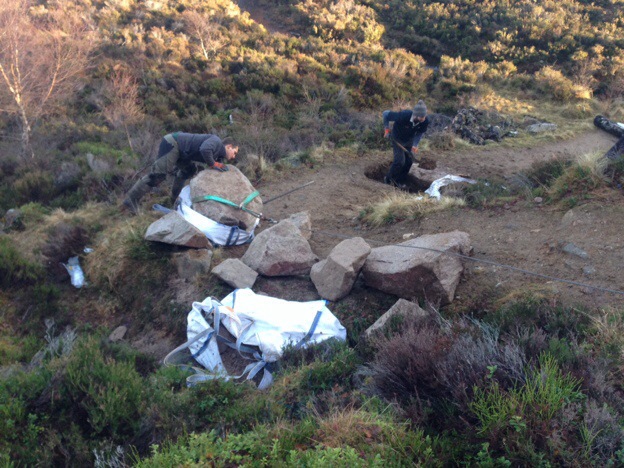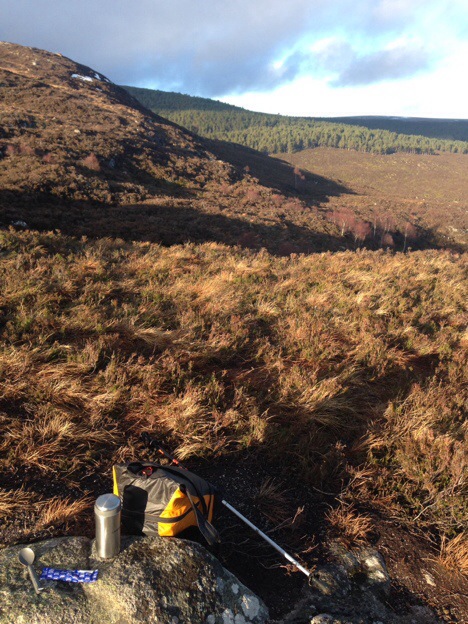 Rather than get my stove out to make a coffee, I took hot water in a thermal mug, for the first stop. I had a number Octagon Technology emails and texts to deal with – if there is one problem with the titanium mug I normally use is that on a longer break, like this one, the drink would get cold too quickly. But not when using a thermal mug. I had packed it for this trip having recently read a blog of a backpacker who used one to keep water hot for his late night hot chocolate. He boiled the water when he made his evening meal so it meant he could pack his stove and pots away for the night and still have a hot drink later. I bought my thermal mug a number of years ago but it has had little use but I am going to try it out on this trip and if it works out I may pack it for subsequent trips.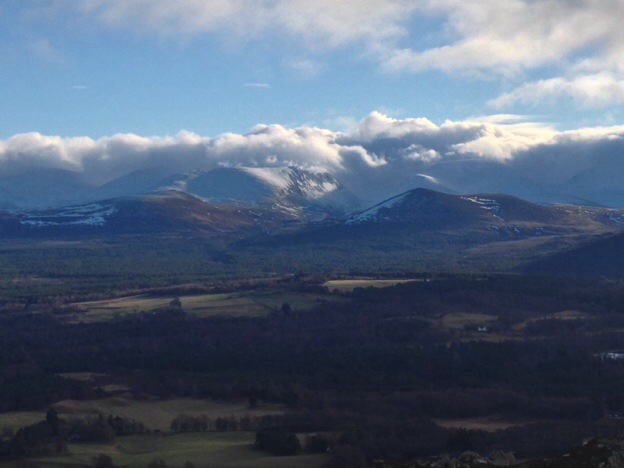 Lunch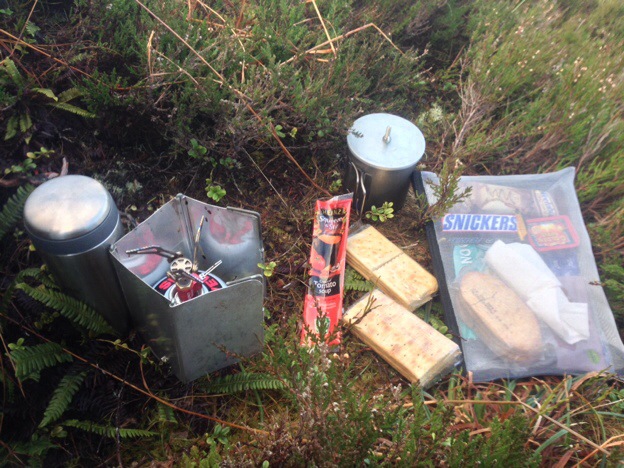 Lunch was soup and crackers. I really like the "Squeeze and Stir" tomato soup but I have found it difficult to stir in and dissolve all the paste when I have been making it for lunch when walking and backpacking. I tend to use cup-a-soups which are really easy to make on the trail. But today I had a thermal mug. I put the paste in the mug and half filled it with boiling water. Then making sure the lid was on firmly I vigorously shook it. After about a minute I topped the mug up with more boiling water and I had perfect tomato soup – and once I was finished no messy mug to clean up, I just put the lid back on and packed it away.