I have been tweaking my lightweight backpacking cooking kit.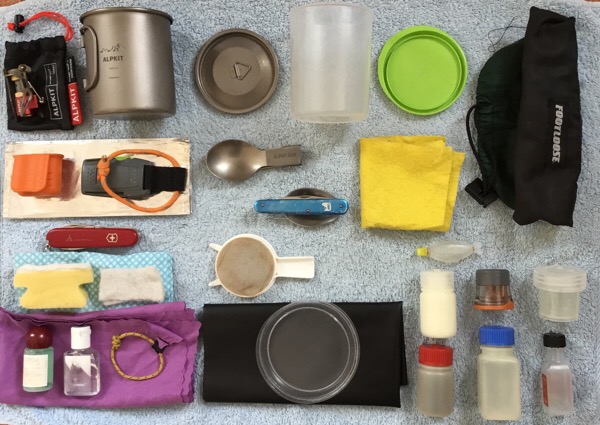 I have replaced my Alpkit Kraku stove with the latest version. I bought one of the original models when they were released in December 2013 and it has done excellent service, but the o-ring seal became unreliable in September last year. Alpkit sent me some replacement rings but they kept failing – the latest design has a higher valve assembly and a different type of o-ring. So it was time for a new stove.
I have changed my tea-towel for a lightweight pack towel, replaced the battered homemade windshield for another homemade windshield and found an even lighter lid to use as a chopping board.