Following a phone call from the site warden at Dingwall Campsite we were up early at Aviemore, cleaned and packed up and got to Dingwall Campsite before 10am. It is 11.30am, sunny, and the tent is up and sorted out.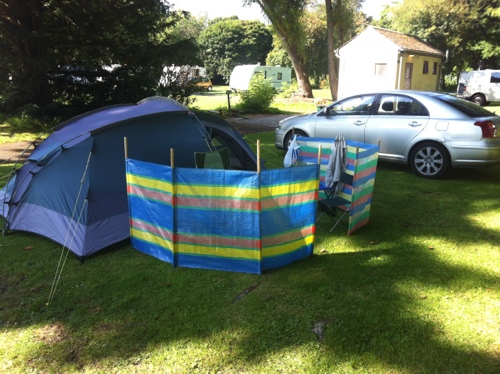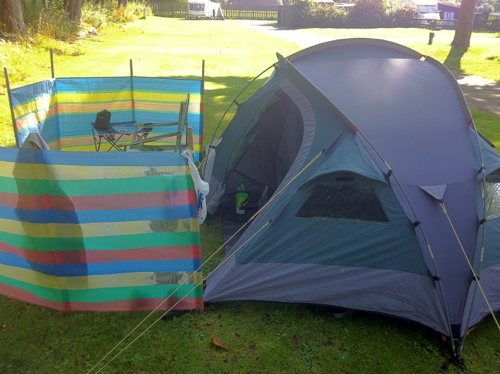 I have got the Crusader Stove on to make tea, updating the blog and listening to the noise from the football stadium!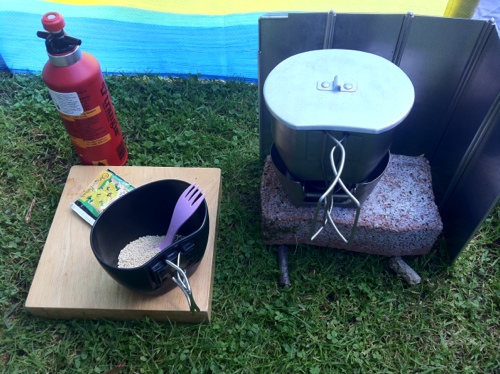 The reason for getting here early and the noise is that Ross County Football Club is now in the Scottish Premier League and is playing Celtic at home today – this means road closures around the stadium which shares the road with the campsite. We were early but I was still challenged by two stewards (nicely) before I got to the site. With the Celtic fans arriving early the road is now closed. Hence the phone call from the warden to advise us to get here early or later.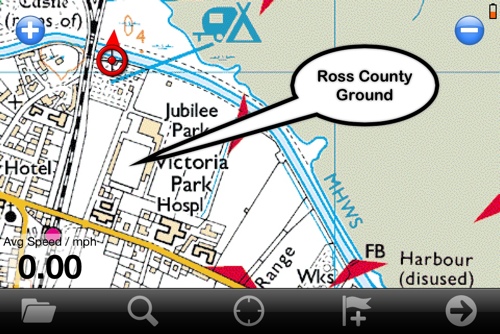 As you can see from the Memory Map screen shot it is close – the marker is very accurate for where I am sitting writing this.