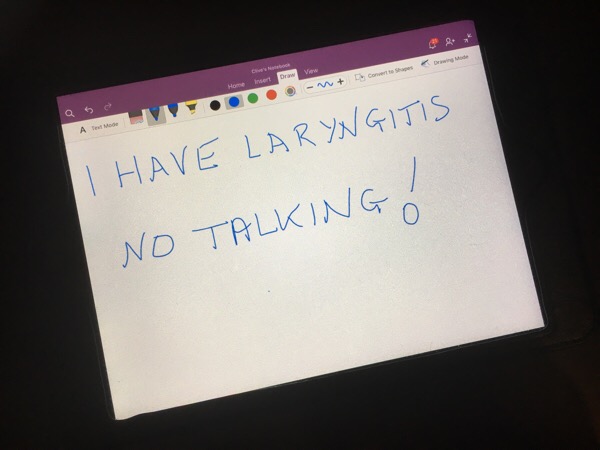 I have lost my voice and the doctor says, "no talking" so it can recover! My family and friends thinks this is really funny – plenty of jokes!
OneNote on my my iPad is coming to the rescue – I can easily write out notes on it to save my voice. If I want to "speak loudly" may be I'll write in red.
At Octagon Technology we are big users of Microsoft's OneNote. We particularly like:
the encryption security feature
that we can easily share a variety of information
that the information is then available across a variety of devices and platforms
Next Friday I am delivering a "hands on" seminar, with Paul, from PR Wilson Media, about how OneNote can help with social media content creation and management. Follow this link for more details and to book your free place.
Of course I need my voice back by then!