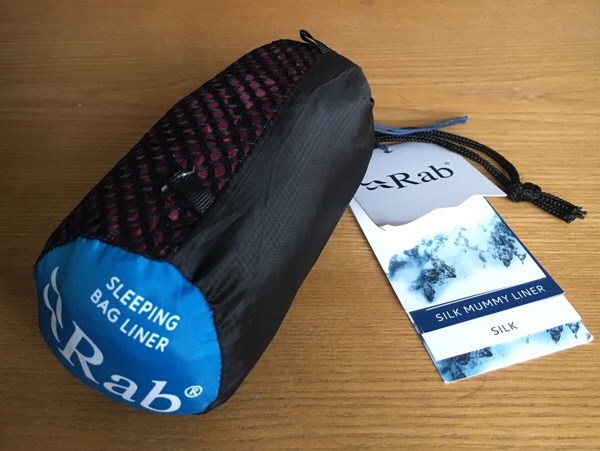 The seams on my old silk sleeping had started to fail after over 15 years of service. I had repaired it several times but the silk was still giving way.
Jeremy and Michael bought this replacement for me for Christmas. It weighs less than the old one at 128g against 153g but is longer at 185cm.
Download my current itemised and weighed backpacking kit list here.