Alpkit Numo Sleeping Mat
Although I try to carry the lightest backpack possible, I do not skimp on comfort. I had been carrying a self inflating sleeping mat which weighed about 900g, but it filled a lot of space in my 50l pack. I do not want to carry my mat on the outside of my pack to save room or get a bigger pack which I will be tempted to fill and so it will be heavier. So I bought an Alpkit Numo Sleeping Mat.
In the quest to save weight I came across the web site www.alpkit.com. I was going to buy a sleeping bag from them in the end I bought a sleeping mat – their lightest full sized mat.
I used the mat on my recent overnight trip to Woodhall Spa.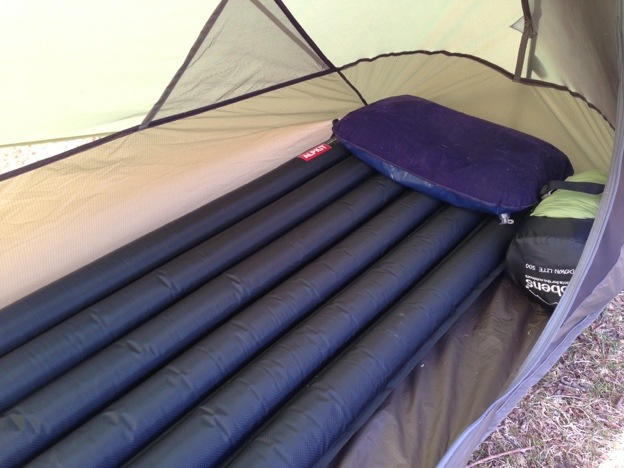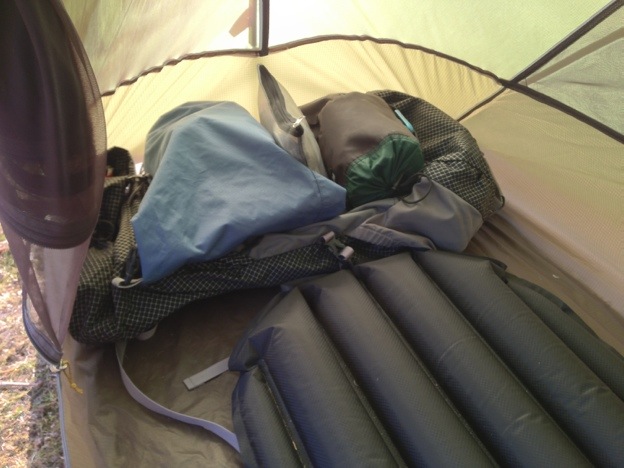 The mat is exceptionally comfortable to sleep on, but it does not offer very good insulation from the ground compared with my previous mats – however it was a very cold night. Hopefully the light filling in the tubes will work better in less extreme weather.
This mat packs much smaller than my self inflating mat, saving space in my backpack and is half the weight. To save extra weight I do not take the stuff sack or the repair kit, I already have a patch kit in my "camping bits" pouch.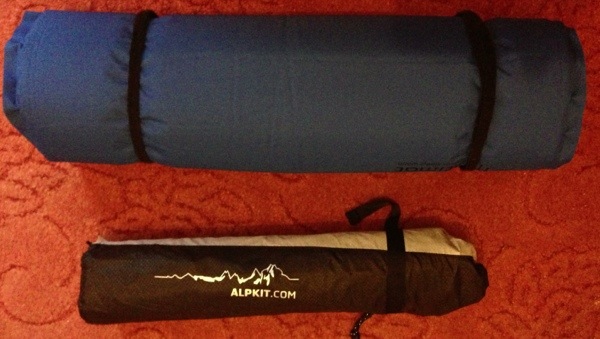 comparison of sizes
The Alpkit Numo fits nicely in my small MSR Hubba tent, leaving enough room at the bottom to store my backpack and along the side for other gear. I was careful not to over inflate the mat, a little give in the tubes made it more comfortable.
One problem I had was that my inflatable pillow now rolls off this mat, so that will have to be addressed.