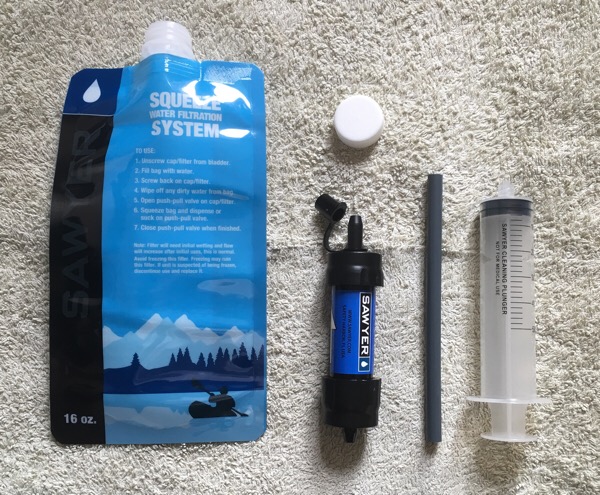 Sawyer Mini Water Filter
The seal on my water filter bottle failed so I have replaced it with this lighter weight model. The set came with a bottle for the untreated water, a direct use straw and a cleaning kit.
It will also fit onto the roll up water bottles I already own and commercial drink bottles with a standard 28mm thread.