I am a keen walker, walking in many places around the country from day walks in the Highlands of Scotland to backpacking in Lincolnshire where I live and even an hour or two across the fields between jobs, an advantage to owning the company!
I used to go backpacking a lot but family, work and years changed that to day walks and long distance walks using hotels and a luggage service. However having watched a number of videos on YouTube of older people backpacking I decided I would start overnight hiking again, with all my gear on my back. That was 2011, this is an on going story.
One thing that is going to be radically different with my hiking now, is the weight I am going to carry – things are going to be lightweight. Not so lightweight that I cut the handles off my toothbrush, eat crushed Pringles and drink cold water. I want to be comfortable, cook a little and drink hot tea but still not be weighed down whilst walking.
If I am not walking I love camping so some of the blog posts and pages mix camping and walking.
Weight
Trying to get the weight of my backpacking gear down has been a process, which I have written about and reviewed over the last few years. Here is the page for this year:
Other year reviews are available from the menu.
When I have been searching the internet and YouTube for ideas about techniques and equipment I particularly liked pages where people laid out their gear with descriptions and then showed it in use – so have created some similar pages and illustrate my gear in use in my blog.
Backpacking gear pages
---
Backpacking Geek
I love technology – read about my backpacking geek stuff here.
---
The West Highland Way
My blog was up and running when I walked the West Highland Way with my friend Richard. We decided to do it in 2011, the year we both had our 50th birthdays.
You can view all the blog posts I made during the week we were walking here – West Highland Way – however the first post you will see is about the presentation Richard and I gave to the Misterton Ladies Group.
---
Backpacking Blog Posts
Testing the Alpkit Kraku stove with the Alpkit MytiMug 400
External Power Bank Packs and real capacity values
Sunday morning walk – Finnish Gas Mask Bag – First Aid Kit – StarShipSofa
Water treatment methods and their effectiveness
Backpacking Food – Old Man of Coniston
Backpacking food for a weekend
Alpkit Kraku Backpacking Gas Stove
Wild Camping trip Black Combe – Lake District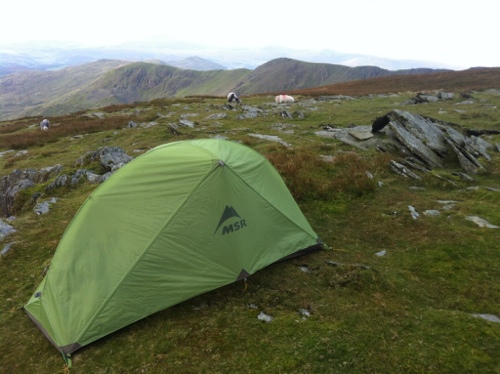 Camping on the Old Man of Coniston